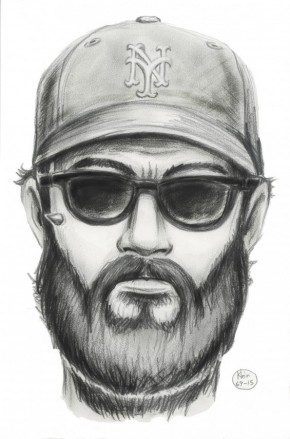 April 30, 2015 By Michael Florio
The police are searching for man who allegedly groped a 12-year-old boy on the N-train last week in Astoria.
The boy was on the train approaching the 36th Avenue subway station when the alleged groper grabbed his genital area last Thursday (April 23) at about 3:50 pm
The suspect was described as a white male, with a full beard, spider tattoo on his left hand and a silver stud piercing just below his right eye.
He was last seen wearing black sunglasses, a red hooded sweatshirt, gray jeans, black boots and a Mets baseball hat.
Police are asking anyone with any information to call 1-800-577-TIPS.
7 Comments
Click for Comments