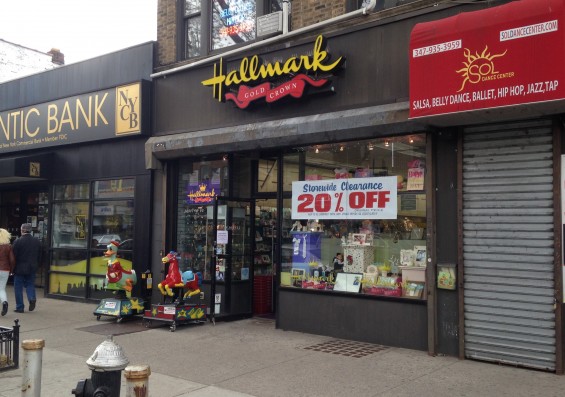 April 27, 2015 By Michael Florio
A longtime Astoria establishment will soon be closing its doors for good.
Lincoln Hallmark, located at 30-16 Steinway Street, will be closing at the end of June, after being in operation for 32 years, according to owner Marc Schein.
Schein said that he decided to close the store in response to changing consumer habits.
"Younger people don't shop in a store like this any more," he said. "Both the neighborhood and society is changing."
He said people now shop online or go to bigger stores. He said he will miss the neighborhood and, most of all, his loyal customers.
Schein opened the store in Astoria 32 years ago because he recognized the areas strength. "Steinway Street was a very strong and popular street," he said.
Schein said that all items in the store are marked 20 percent off. He said he didn't know what was happening to the space once he closes up shop.
7 Comments
Click for Comments